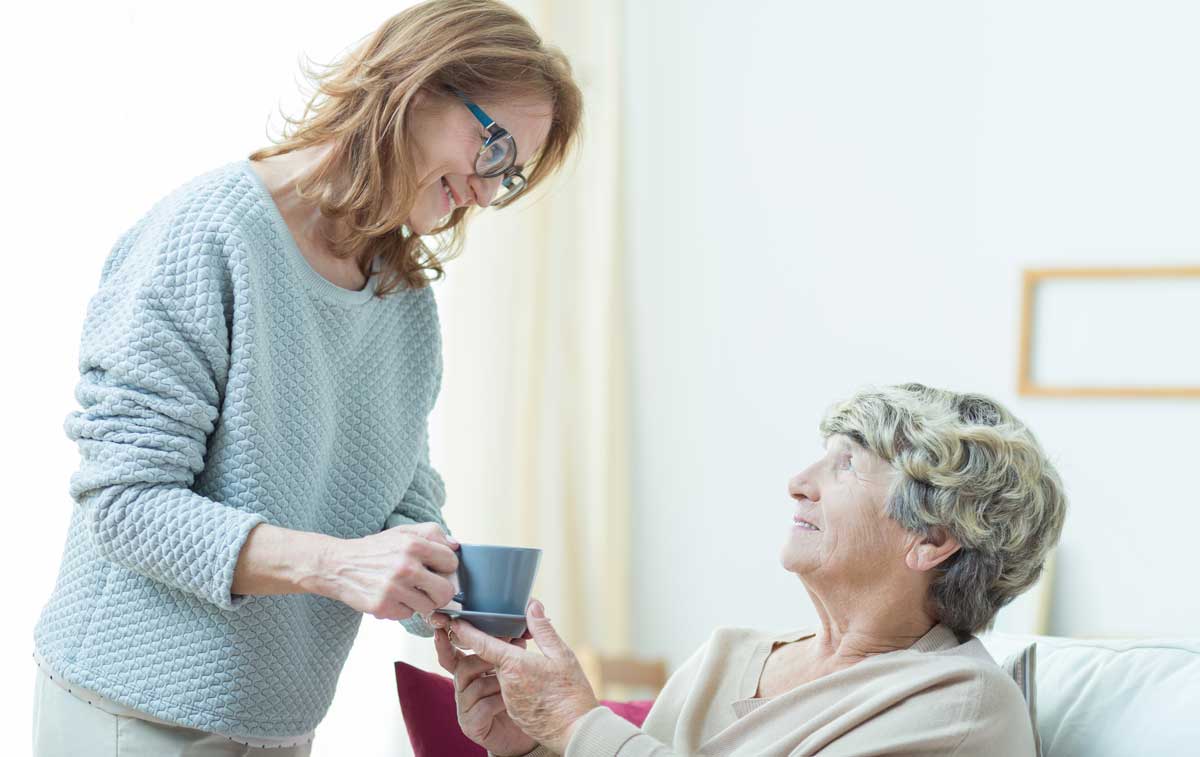 You just visited your parents, and you came away concerned. They are slowing down, the house is too big for them and it's taking them too much time and effort to keep up. You're worried, and aren't sure what you should do.
Your challenge is becoming increasingly common. Our parents are living longer, and aging is a natural process (whether we like it or not!). There are lots of things to consider, but let's start with the basics. Without question, the most important is safety.
In many instances, your parents are likely to want to stay in their home for as long as they are able. You should support that decision, but only if you are sure that they can do so safely. Moves to a variety of different senior living situations — and there are lots of options — can be traumatic, especially when it becomes necessary for medical reasons, so letting your parent(s) make their own decision to remain at home is completely OK, as long as you are confident that they are safe.
There are three things to consider along the safety spectrum in the home environment.
Memory Issues. Everyone is going to lose some memory capability as they grow older. In most instances, this is just an annoyance. But if memory deterioration results in a parent not remembering that they turned the stove on to cook, or forgetting to take their medications, you need to be concerned. In some instances, you can address this with in-home care resources that can handle meal preparation or daily check-ins to make sure that the basics have been handled. You may be able to do some of this as well, depending on where you and your parents live.
You'll want to watch this condition, however, because further memory deterioration can result in behavioral issues that can put your parent at risk. A common behavior is elopement — leaving the house and getting lost, which can be a serious safety risk. Make sure your parent(s) are seeing their doctor on a regular basis to help monitor their memory. Cognitive drugs can slow down the process of memory loss, but can't stop it. At some point, it can become a health risk for your parent that must be addressed in a more supported setting. There are lots of options to consider, so find someone like Assisted Living Locators to help you sort through those choices.
Tasks. You'll want to make sure that daily tasks around the house don't put your parent at risk. If yardwork is becoming too much, consider hiring someone to help. But, remember, your parent probably likes to do the yardwork and identifies it with their independence, so don't take it away from them, just make it more manageable.
A common task that often puts a parent at risk is driving. This is another source of independence, and convincing them to give it up can be challenging. Consider an "in home" companion, who may come in twice a week to help your parent with their errands.
Other daily tasks can often be challenging for an aging parent. Food preparation is one that can also be handled by "in home" care, and Meals on Wheels can be an effective way to ensure that your parent is eating properly. Grooming is another important daily task, but one with its own risks. There may be some physical changes that need to be made at home to ensure that your parent can safely continue their own grooming: a shower that includes a seat, a handheld showerhead, and handrails in the bathroom. These physical changes can also relate to the final category of concern for your parent's safety.
Falls. One in three older Americans fall every year, and falls are the leading cause of fatal and non-fatal injuries for those who are 65+. Far and away, this should be your biggest concern.
Here are some things to address to minimize a fall by your parent:
Ensure that their medication (or any interaction between medications) isn't creating dizziness or dehydration.
Make sure that they have their vision checked regularly.
Invest in some simple safety modifications around the home to reduce the risk of falls. Things to focus on are: lighting, especially at the top and bottom of stairs; stairs themselves should have two handrails; and the bathroom, including modifying the shower to allow walking in, as well as adding a seat, a handheld showerhead, and handrails in the bathroom.
Ensure that they are taking their medications and properly managing any chronic conditions like diabetes or arthritis, and
Make sure that they are active enough to maintain coordination, flexibility and balance to perform day to day tasks.
If you aren't convinced that remaining at home will be a safe environment, it's time to think about other housing options that are safe. While my business is called Assisted Living Locators, I really consider myself a problem solver. I have a network of resources that can help address any "in home" situations that you might encounter, and can help you explore that right option for your parent(s) if it's time to think about alternative living arrangements. Call me; my service is free to you. A certain amount of my work is pro bono; in other instances, I'll get paid by a community if your parent ends up at that location.